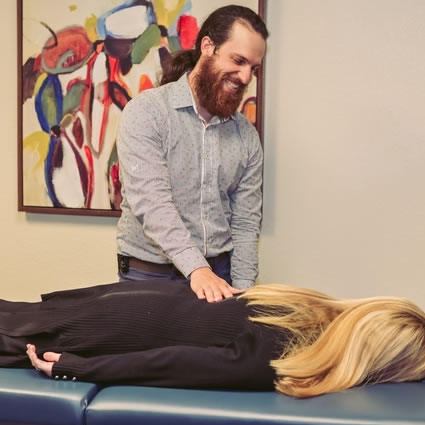 Sports Chiropractic at Welch Chiropractic Office Inc.
There's a common misconception that you don't need chiropractic care unless you play sports at an elite level. At Welch Chiropractic Office Inc., we help patients understand that any person who plays a sport can benefit from chiropractic care. Weekend warriors, youth athletes, rec league players, as well as collegiate and professional athletes, all place additional demands on their bodies.
Chiropractic care helps your body recover from these demands. Just as stretching and icing are integral components of your training regimen, chiropractic should be as well. By facilitating your body's recovery process, you can achieve better range of motion, increased strength and better sleep. When your body is functioning at its best, your performance improves, and you can recover faster from injuries, and even prevent injuries from occurring in the first place.
New Patients

A Chiropractor Who Understands
Dr. Clay was a collegiate baseball player, and he is still passionate about sports. He plays slow-pitch softball and disc golf weekly. He understands the unique mindset that athletes typically have, and how goal-driven they can be. He helps them understand the process and mechanics involved with chiropractic adjustments, and how regular care can improve athletic performance.
We want athletes of every level to enjoy their activities and get the most out of them. We'll take the time to understand what's going on and do full neurological, orthopedic and range of motion assessments, along with MyoVision sEMG scans to locate areas of interference. Dr. Clay will tailor care specifically to your needs and goals.
Our Non-Invasive Approach
Using the Activator® adjusting instrument, Dr. Clay will perform the specific adjustments you need. Because this adjustment technique is safe and even less invasive than traditional chiropractic, there is no need for X-rays prior to your first adjustment, and we typically adjust patients at the first visit. This means you can start feeling better and functioning better today!
Schedule Care Today
Contact us today to get started with care. We are in-network with most insurance plans, including Medicare.
---
Sports Chiropractic Modesto CA | (209) 522-0822