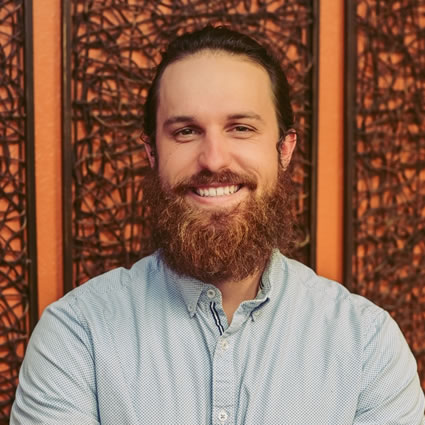 Meet Dr. Clayton Welch
Family Ties
Dr. Clay grew up in his parents' chiropractic practice, and that instilled in him the understanding that the body can take care of itself when it's given proper nutrition, rest and chiropractic care. He witnessed the difference chiropractic care made in patients' lives, and how fulfilling it was for his parents to help others. It was a natural decision to follow in their footsteps. He attended Life Chiropractic College West in Hayward and graduated in 2019. He joined Welch Chiropractic Office Inc. in 2020.
Providing Compassionate Care
Having an empathetic nature, Dr. Clay relates to his patients with great compassion. He's steady and calm, and helps patients feel at ease and hopeful about their condition. Laughter is great medicine, and Dr. Clay loves to make people laugh and put a smile on their face.
As an athlete, he understands the needs of our patients who play sports and engage in active pursuits. And as a soon-to-be-dad, he's fascinated by the ability of the female body to grow, nourish and deliver a small human, and passionate about providing chiropractic care to pregnant patients.
Dr. Clay believes in living a purpose-driven life, and he's grateful for the opportunity to be part of each patient's journey towards better health and a happier life.
Our Services
Delivering Gentle Adjustments With Activator Methods®
Growing up, Dr. Clay was amazed at the results his parents got using the Activator® adjusting tool. When he went to chiropractic college, he focused on the same type of adjusting, because it's safe and gentle enough for newborns and the elderly, and effective for patients of all ages with a wide range of conditions.
Staying Active in Modesto
Dr. Clay played collegiate baseball and still plays slow-pitch softball. He's passionate about disc golf and plays every chance he gets. He's also an avid skier, when California snowfall allows for it. Most exciting of all, he's preparing to be a doula for his partner when their first child is born (hopefully at home).
Take Control of Your Health
Take the first step toward allowing your body's healing ability to come forth. Contact us today to schedule.
---
Dr. Clayton Welch | (209) 522-0822