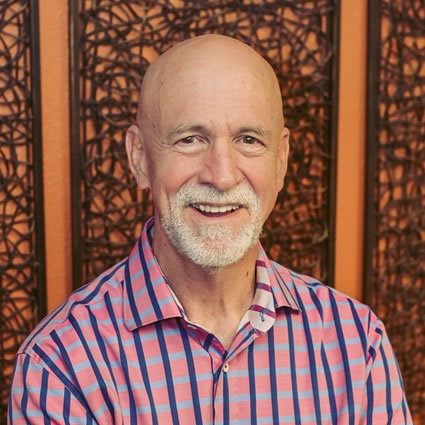 Meet Dr. Mark Welch
Dr. Mark has been in practice since 1991. He was raised right here in Modesto.
Dr. Mark started out as a roofer after graduating from high school, a trade he had learned from his father. Fortunately it was a job and a skill he could use to put his wife through Chiropractic College!
While his wife was still in Chiropractic College he was in a bad motorcycle accident. Soon the road scrapes, bruises, and other external injuries were healing nicely but he began experiencing sharp pain with breathing and was steadily developing more pain and anxiety. He had never experienced anything so disabling. He received his very first adjustment from one of Dr. Marla's professors and had relief within minutes. He could take a deep breath again.
Dr. Mark continued to support the family with his roofing job. Dr. Mark was soon witnessing how much his wife enjoyed helping patients and recalling his own "miraculous" results with chiropractic care. Dr. Mark decided he would pursue this passion and join his wife in their practice in Modesto.
Our Services

Book an Appointment
Contact Welch Chiropractic today to schedule an appointment with Dr. Mark Welch!
---
Dr. Mark Welch | (209) 522-0822